Silver has become increasingly popular with those who hold the pulse in fashion. Silver is known for its cold tone and because many designers now use it for newer, modern fashions, you will soon see that many of the hottest necklaces this season come in silver.
This elegant necklace looks just amazing with a strapless, tank or top spaghetti or dress, or even every piece of clothing with a v-neck. You'll notice many celebrities and fashion-lovers sporting a long, simply adorned chain when in casual wear. Many choose to add pendants or charms that dangle above the belly button. If you are also looking for something elegant, modest, and casual, check out ARY D'PO necklaces.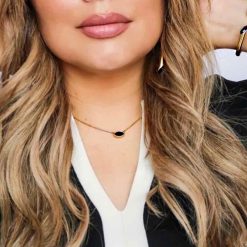 Summertime in June means a precious pearl, symbolizing unblemished perfection. It is the oldest known gem and the Latin word for pearl literally means "unique" because no two pearls are identical. A one of a kind piece for this season is, hands down, the 38" 14-16mm cultured pearl necklace. This season's looks are all about depth and texture, so it's clear why this choice is a front runner.
Crafted with a polished 18K yellow gold plated sterling silver magnetic clasp, this necklace features various keishi shaped 14-16mm white freshwater cultured pearls and various keishi shaped 7-8mm white freshwater cultured pearls, all strung on a strand. This necklace measures 38" in length and 1-3/8 width.
July is hot and its gemstone was picked to match: the ruby. Considered one of the most precious gemstones, rubies are known to symbolize passion, freedom, and power. A demure look for this season would certainly include the Gems, Beads, a colorful rope full of style.